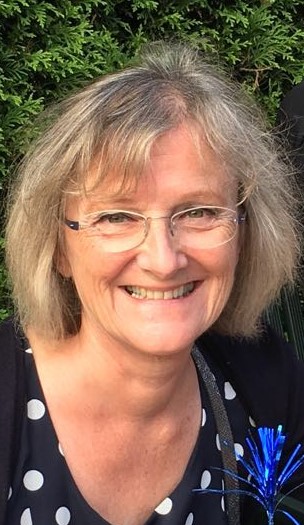 Marion Wijburg, secretary
Secretary
Ornstein Laboratory, room 61
Princetonplein 1, 3584 CC Utrecht
P.O. Box 80 000, 3508 TA Utrecht
The Netherlands
secretariat: +31(0)30 253 2952
e-mail: m.n.wijburg@uu.nl
CV
CURRICULUM VITAE
Surname: Wijburg
Name: Marion Nancy
Date of birth: September 1, 1951
Place of birth: Utrecht
Children: Gábor (1976) and Marellie (1978)
Education:
MULO-A 1968 (diploma)
MEAO (executive secretary) 1972 (diploma) including English, French and Spanish shorthand
Spanish speaking skills 1974
Hungarian language (evening classes) 1974-1975
Japanese language and culture 1988-1990
WordStar 1987
Advisor Microcomputers 1988-1990
Webdesign in a nutshell (html) 2006
Personal effectiveness ICM 2009
WordPress 2016
Employment experience:
From November 1972 till August 1977 at the Rabobank Nederland in the following functions:
– executive secretary General Affairs Secretariat Board of Directors (three years),
– executive secretary of two Staff groups (one year),
– parttime co-worker, international payments by telephone (1976-77),
– secretary of two project groups at the Centre for Innovation in professional training in business life (CIBB) Feb 1990 -l June 1990.
– secretary of the Condensed Matter and Interfaces group of the Physics and Astronomy Department of the Utrecht University. (June 1990 – February 1991),
– secretary/co-manager of the Astronomical Institute of the Faculty Physics and Astronomy (later Department Physics and Astronomy, Science Faculty) of Utrecht University February 1991- Apr 2012.
– secretary Institute for Theoretical Physics May-Nov 2012
Nov 2012 – date secretary of the Debye Institute, Soft Condensed Matter and Molecular Biophysics
Advisor Microcomputers:
This training was given at the Alida de Jongschool, a special school for reintegrating women into society with courses subsidized by the Dutch Government. The final stage consisted of developing a programme in dBase III-plus for the membership records of a club.
Compulsary trial period:
– Faculty Computer Group of the Faculty of Physics and Astronomy, University of Utrecht (Sept 1989 – January 1990).
Assignment: Developing an administration programme in a network environment in dBase III-plus. Other activities: user support, installation and configuration of personal computers, WP50, new MS-Dos version, laserprinter and installing a new Decnet version on the network.
Voluntary work:
– Secretary of a choir for 25 years: Dameskoor Euterpe 15 yrs, Voces Intimae 10 yrs.
– Parents' council, P.T.A. and working group policy promoting education at my children's school for 5 years.
– Establishing a 'speel-o-theek' in 1987-1988. "Speeleiland" is the name I created. The location is/was Kanaleneiland.
– Board member International Neighbour Group of the UU since 2005. Treasurer since 2007 plus organisor of the Dutch course for 120-180 students in different levels. Organisor of lectures and bowling evenings for this group.