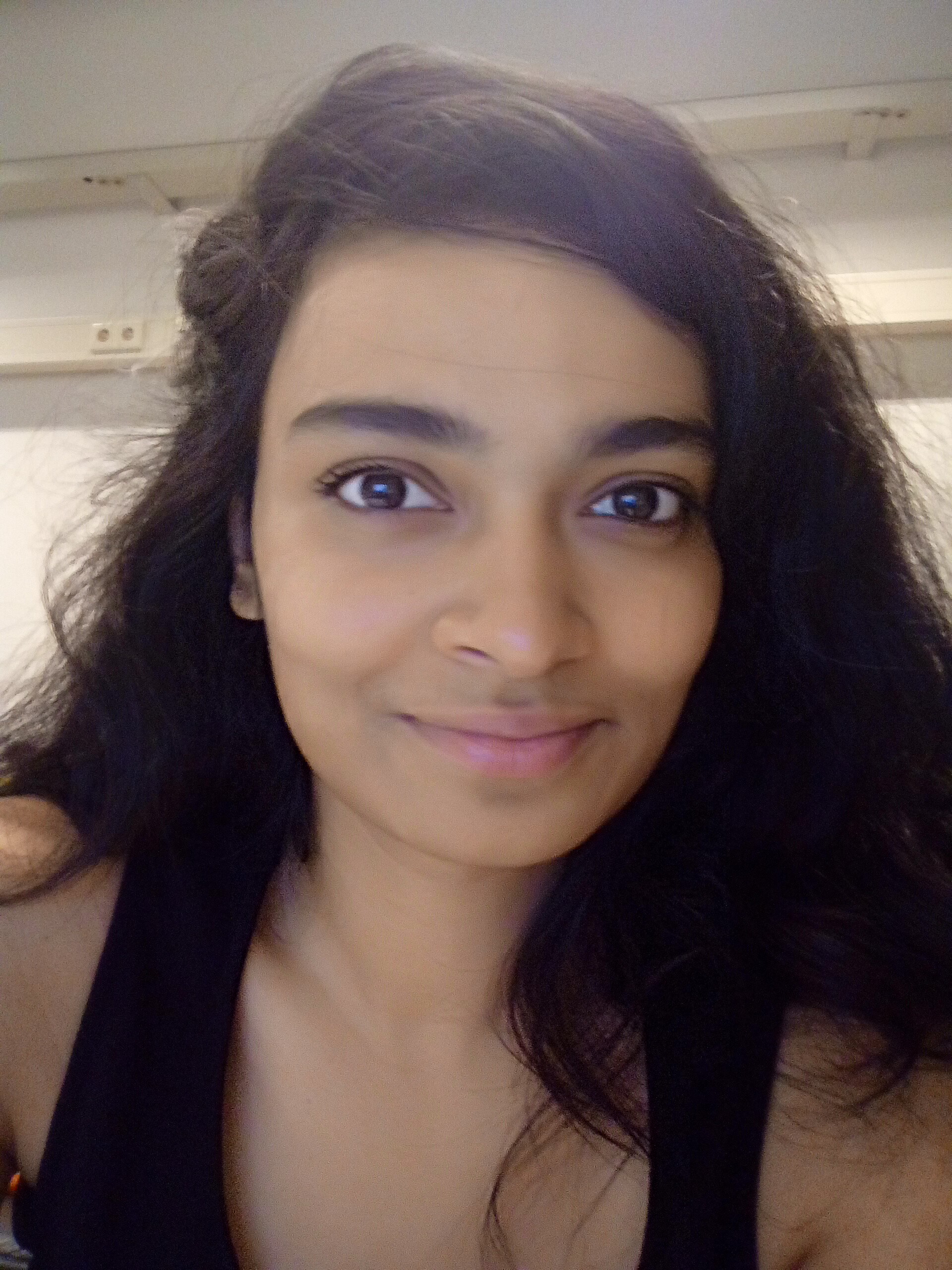 Tonnishtha Dasgupta
Leonard S. Ornstein Laboratory, room 0.16
Princetonplein 1, 3584 CC Utrecht
P.O. Box 80 000, 3508 TA Utrecht
The Netherlands
phone: +31 (0)30 253 2467
secretariat: +31 (0)30 253 2952
e-mail: t.dasgupta@uu.nl
Publications
Crystallization of Nanocrystals in Spherical Confinement Probed by in Situ X-ray Scattering 

F. Montanarella

, 

J.J. Geuchies

, 

T. Dasgupta

, 

P.T. Prins

, 

C. van Overbeek

, 

R. Dattani

, 

P. Baesjou

, 

M. Dijkstra

, 

A.V. Petukhov

, 

A. van Blaaderen

 and 

D. Vanmaekelbergh, Nano Letters 18, 3675-3681 (2018). DOI:10.1021/acs.nanolett.8b00809. Supporting info: PDF, AVI 1, AVI 2.
Towards the colloidal Laves phase from binary hard-sphere mixtures via sedimentation
T. Dasgupta and M. Dijkstra, Soft Matter 14, 2465-2475 (2018). DOI:10.1039/c8sm00237a.
Fabrication of Colloidal Laves Phases via Hard Tetramers and Hard Spheres: Bulk Phase Diagram and Sedimentation Behavior
G. Avvisati, T. Dasgupta and M. Dijkstra, ACS Nano 11,  7702–7709 (2017). DOI: 10.1021/acsnano.7b00505. Supporting information: PDF.
Growth of defect-free colloidal hard-sphere crystals using colloidal epitaxy
T. Dasgupta, J.R. Edison and M. Dijkstra, The Journal of Chemical Physics 146, 074903 (2017). DOI: 10.1063/1.4976307.