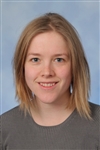 Publications
Wetenschappelijke publicaties
2016
Phase diagram of binary colloidal rod-sphere mixtures from a 3D real-space analysis of sedimentation–diffusion equilibria
Henriëtte E. Bakker, Simone Dussi, Barbera L. Droste, Thijs H. Besseling, Chris L. Kennedy, Evert I. Wiegant, Bing Liu, Arnout Imhof, Marjolein Dijkstra and Alfons van Blaaderen, Soft Matter 12, 9238, DOI: 10.1039/c6sm02162j (2016).
2015
De Folter, Julius W J, Liu, Ping, Jiang, Lingxiang, Kuijk, Anke, Bakker, Henriëtte E., Imhof, Arnout, Van Blaaderen, Alfons, Huang, Jianbin, Kegel, Willem K., Philipse, Albert P. & Petukhov, Andrei V. (01-01-2015). Self-organization of anisotropic and binary colloids in thermo-switchable 1D microconfinement. Particle & Particle Systems Characterization, 32 (3), (pp. 313-320) (8 p.).
Vanmaekelbergh, Daniel, van Vugt, Lambert K., Bakker, Henriette E., Rabouw, Freddy T., de Nijs, Bart, van Dijk-Moes, Relinde J. A., van Huis, Marijn A., Baesjou, Patrick J. & van Blaaderen, Alfons (2015). Shape-Dependent Multiexciton Emission and Whispering Gallery Modes in Supraparticles of CdSe/Multishell Quantum Dots. ACS nano, 9 (4), (pp. 3942-3950) (9 p.).
2014
de Folter, Julius, Liu, Ping, Jiang, Lingxiang, Kuijk, Anke, Bakker, Henriëtte, Imhof, Arnout, van Blaaderen, Alfons, Huang, J., Kegel, Willem, Philipse, Albert & Petoukhov, Andrei (2014). Self-Organization of Anisotropic and Binary Colloids in Thermo-Switchable 1D Microconfinement.Particle & Particle Systems Characterization